The 2022 SKy Science Festival feature a Steel Drum construction workshop.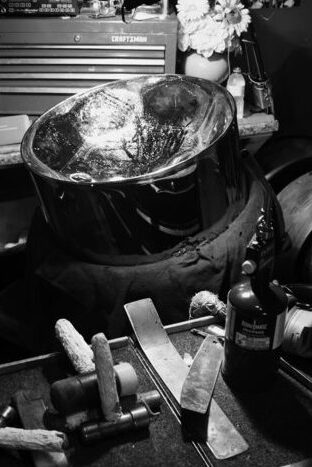 During three day workshop (Wednesday, Thursday, and Friday, April 20th – 22nd), staff from Mannette Musical Instruments work closely with no more than six attendees to turn a 55-gallon barrel into a fully functional single pan drum that you get to take home and enjoy. Participants will go through the entire building process in these three days. Day 1 (Wednesday) will mostly be devoted to sinking the pan. On the second day (Thursday) the area for each note will be laid out and you will be hammering to form each note on the pan. Your build will wrap up on the third day (Friday) by finishing all the notes and a getting a rough tune for the pan. Your half barrel and all tools and equipment will be provided.
Only six participants can attend, to ensure each gets the personal attention of experience workshop leader Keith Moone. The cost of $850 is paid to Mannette Musical Instruments (mail@mannetteinstruments.com).
E-mail info@skyscifest.com for information on how you can register.